Regular Events at Honeywood Museum
---
Adult Colouring Club - Regular Fortnightly Event (during term time)

Thursdays 23 May, 6 & 20 June 11:00-13:00

Join us after Easter for a calming, creative morning at Honeywood. Be inspired by our beautiful surroundings. Free, all materials supplied. Tea, coffee, cake and lunch is available to purchase from the Tea Rooms.
---
Board Games & Jigsaw Weekends - Regular Monthly Event

Saturdays and Sundays 15 & 16 June, 13 & 14 July during normal Museum opening hours

Join us for a weekend of fun with traditional board games and jigsaws. Come with family groups or just join in. Suitable for all ages.

Free, drop in.
---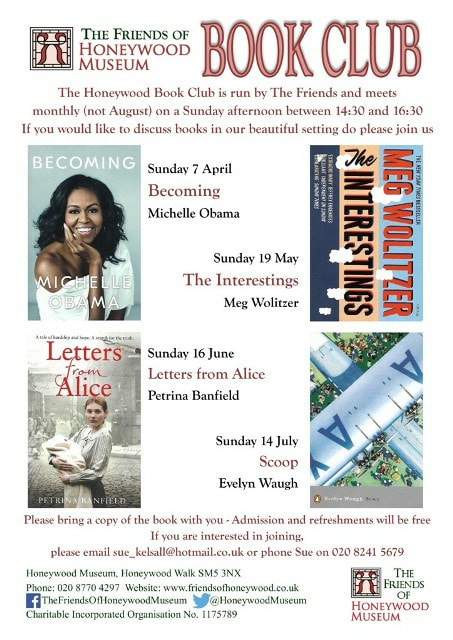 Book Club - Regular Monthly Event (Not August)Sundays 16 June, 14 July 14:30-16:30A Friends of Honeywood Museum Event
If you are interested in joining, please contact Sue Kelsall by 'phone 020 8241 5679 or by
email
.